Hey, I'm trying to do some product visualization.. chair in my case... I can't get the leather mat right.. any sugestion?

Hi!
First of all:
Thanks for being the first poster in this new year!
And related to your question:
I will follow the next steps:
1st).-Try without any bumpmap, only with the diffuse map.
2nd).-If 1st).- didn't work right try to change the scale of the bitmap image till you can watch the leather details.
3rd).-When 1st) and/or 2nd) works fine try to add some bumpmap level to see if the leather effect is improved.
It's possible that from your distance you couldn't watch the leather details but if you do it well, the normal is that you can watch the leather details.
Anyway you can specify a bit more about your scene details if these advices doesn't work for you.
From the forum we wish you a Happy New Year!!

Thx for reply.. I'll try that.. I was looking for something like this:
link
about my sceene.. It is lit up with a studio hdri.. floor is white mat with 99 rough..
The global lighting is important not only for the environment...It's important because this will force you to the appearance of the material. I will try first with an emitter to reach your desired leather in order to achieve a more neutral leather...Then you will can expose your leather to other type of lightings.
Your leather looks like grey leather instead black leather...To achieve a black leather you should adjust:
a).-The diffuse colour. (more black)
b).-The roughness. (Nearer 0 than 100)
I think that you should try to make tests with a plastic...Use a base material starting from a plastic and then follow the steps of the other post: add frist a diffuse map of leather...Change the size till you can appreciate the detail of the leather and then add a bit bump...
Anyway: have you checked the materials repository in the official website? maybe there's a leather material...It's rare that nobody has created yet this material.

Regards.
HAHA, I can't belive I've done this: I've put a bump map in ref0 slot(in order to tile it in 3d max) and forgot to remove it..

Anyway, here is the real thing.. Maybe I should post it in the galery section..
Yes...Now is better...
Let me tell you that if you increase the shine of the leather the director chair would be more real although it depends on the type of leather...I suggest you that you could reduce the roughness and in this way you could increase the shine.
Congratulations!

And here is a leather with more reflection...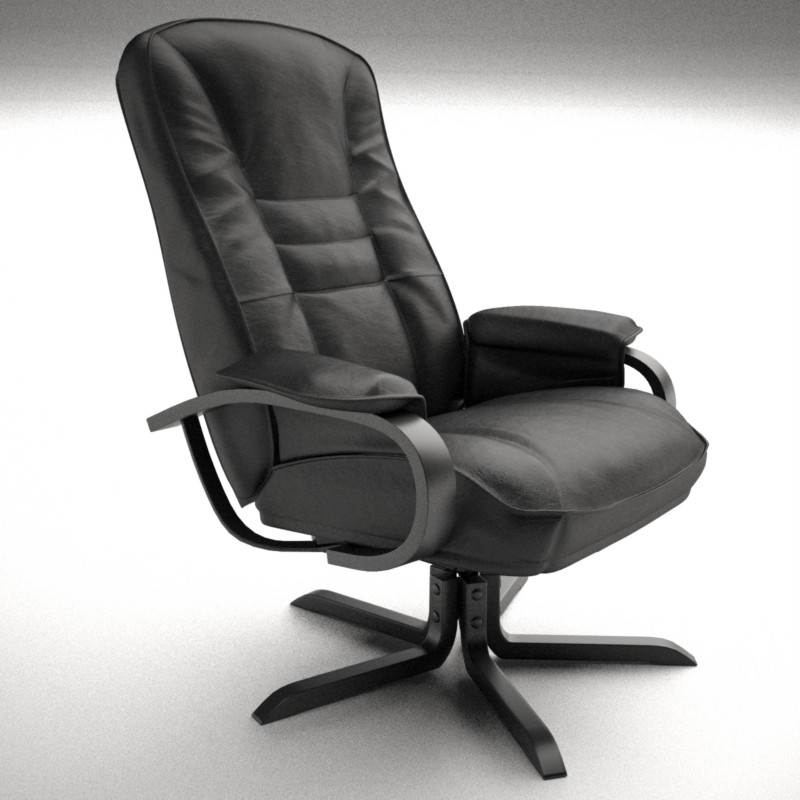 ---
Permissions in this forum:
You
cannot
reply to topics in this forum