Have you watched this program?

http://usa.autodesk.com/adsk/servlet/index?siteID=123112&id=11458946

Exactly the 4th video...

Well, one think I like to make with Fryrender is painting over the surface of my objects. If I use Mudbox or even the 3DSMAX, this painted surfaces are not respected by Fryrender (or any other render engine...

Is there any way to paint over a 3Dmesh and render with Fryrender in order this painted surface could be stay there after the rendering?

Anyone has tried to do this?

For example: With MODO, ZBrush or Mudbox...Maybe can be exported the painted surfaces in these fantastic programs like a textures and then apply them in 3DSMAX (in my case) and render with Fryrender (or other render engine that you use).

Anyone has tried to make this?

It's an aspect that I have ever investigated...I'm try to learn about this. Add dirty like I will do in MODO or Mudbox but where I like adding.

Regards.
Admin




Posts

: 170


Join date

: 2008-09-23


Location

: Valencia,Spain



In Mudbox_2009:
I've discovered that if you save the project like .mud you obtain all what you have painted and applied to your mesh mixed likea .tiff or jpeg and in this way you can apply in your main program (C4D, SU,3DSMAX...) as a texture and render with the render engine that you most use...For instance, Fryrender.
You choose your work folder: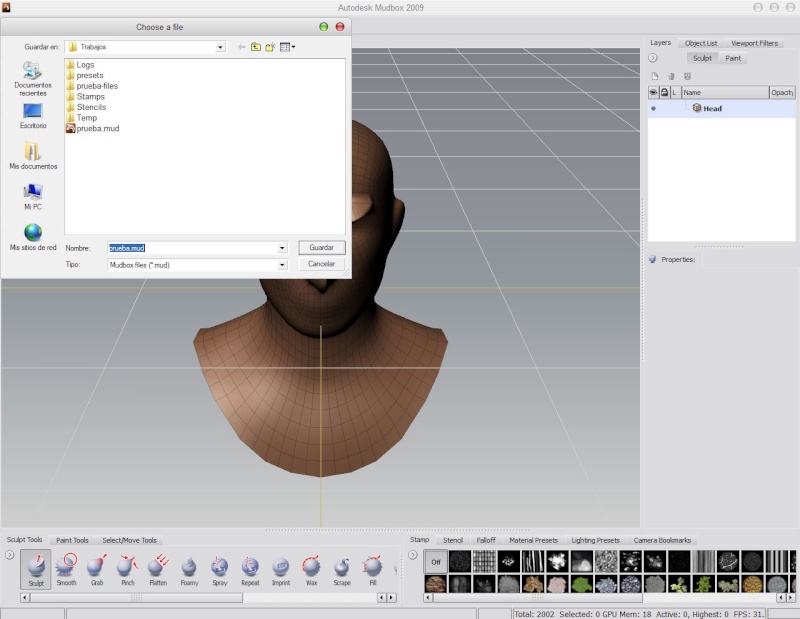 Save your project and appears a new folder called ""name of your file"-files":
How can I do it in MODO?
Regards.
Last edited by jorari71 on Mon Dec 15, 2008 9:39 pm; edited 1 time in total
Admin




Posts

: 170


Join date

: 2008-09-23


Location

: Valencia,Spain



1. in paint
right click at paint lauer, save as
2. bake it in render menu
3. uv editing scripts from vertexmonkey and....



Posts

: 4


Join date

: 2008-12-15




---
Permissions in this forum:
You
cannot
reply to topics in this forum